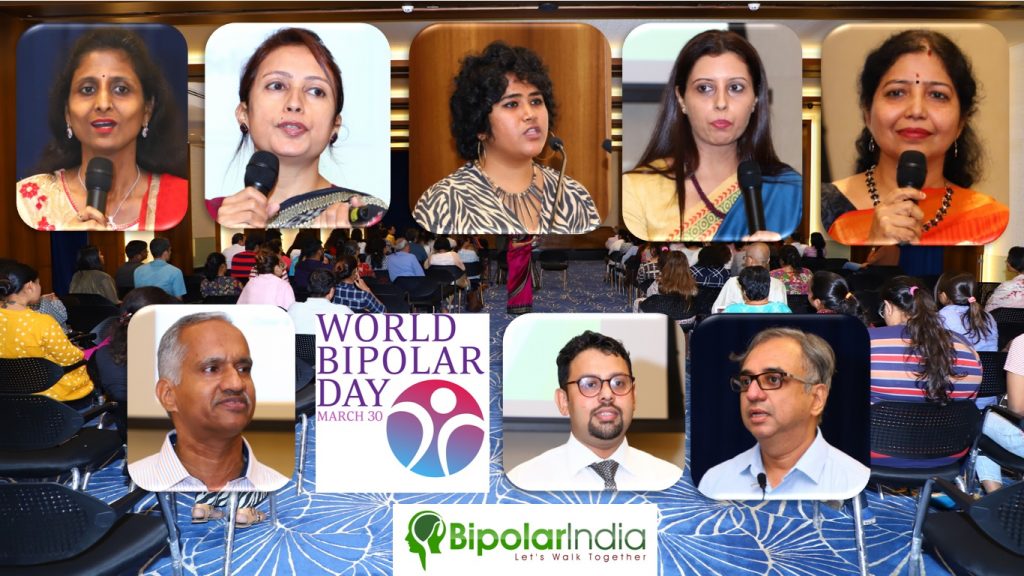 On Saturday, 30th of March, 2019, BipolarIndia hosted its 4th National Conference to celebrate World Bipolar Day at the magnificent S P Jain Auditorium, Bombay Hospital, Mumbai. Participants drawn from those living with Bipolar Disorder/Depression, their caregivers to psychologists, students and holistic healers attended this full day Conference. It was heartening to see that people came in from places as far as Delhi, Jaipur, Kerala, Bengaluru, Pune, Nashik, Ahmedabad and Surat.
Is there a better way to begin a day like this than with Yoga?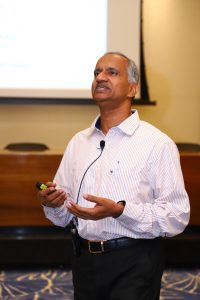 Highly experienced Yoga Facilitator Shrikant Kshirsagar spoke on~
'Exploring Yogic Techniques For Managing Bipolar Disorders'
In addition to sharing well researched knowledge on this subject through his presentation, Shrikant demonstrated stretching techniques and pranayam exercises. He cited various research papers which have proven the beneficial impact of Yoga in managing Bipolar Disorders The essence of his training lies in the simplicity with which he shares his expertise. The audience actively participated in trying out this learning. All these practices are doable and help calm down the mind and balance moods.
'By slowing down our breath, we can calm down our mind' ~ Shrikant.
Exploring Yogic Techniques for Managing Bipolar Disorder from Vijay Nallawala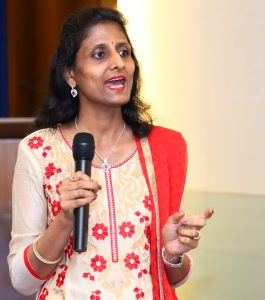 Yes, as we had promised, the emphasis was on a holistic approach to recovery. So continuing in that direction, the next topic was~
'Nutrition Tips For Mood Disorders'
addressed by noted Nutritionist and Dietician, Shilpa Mittal.
Well, we all know about the Gut-Brain connection. Shilpa Mittal took our learning to a whole new level altogether. Her thorough talk covered various aspects such as foods that are beneficial in regulating moods, avoidable food categories and how brain chemical production has a direct connect with the food and beverages we ingest. Emphasis was placed on which foods help maximise production of chemicals such as Serotonin.
The dangers of processed foods was highlighted. 'It takes the digestive system one week to completely eliminate just one pack of instant noodles from the system!'
Nutrition Tips For Managing Mood Disorders from Vijay Nallawala 
'Transcending Bipolar Disorder'
Vijay Nallawala
, is
Founder, BipolarIndia.
He weaved his personal experience of living with Bipolar Disorder for 42 years with a template for those still struggling to cope with the condition. Bipolar Disorder can be conquered, provided we are committed to the chosen path of discipline. He is an advocate of yoga, regular exercise, healthy and balanced diet and above all, a positive attitude while facing challenges.
"
The shift happens when we first have belief in the end goal."
He also traced the year that was for BipolarIndia.
His appeal to the sizable number of Psychologists in the audience to volunteer for the BipolarIndia community evoked a gratifying response.

Transcending Bipolar-Disorder from Vijay Nallawala
The extended morning session ended with a break for lunch. it is always a great time interacting with people~ many familiar faces and then the new faces of first timers.
Zeenat Jahan, Psychologist, NLP Master Practitioner & Life Coach spoke on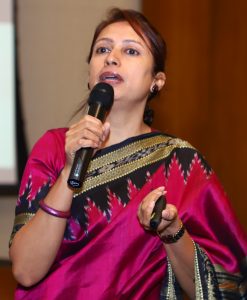 'Positive Psychology for Mental Health'
Zeenat, who is also a Panelist with BipolarIndia, banked less on her presentation and chose to make it an interactive session with the audience. She probed us about our attitudes, thought processes, our sense of purpose in life. She drew upon the work of Prof. Martin Seligman in her talk.
'Let's nurture the positive emotions in each of us so that they help us build resilience to deal with challenges before us.'
She bared her soul to share how she herself had battled depression for decades till she overcame it with this very approach. 'What I am sharing today, I have myself implemented to rise out depression.'
Positive Psychology from Vijay Nallawala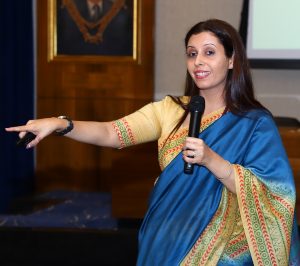 Hvovi Bhagwagar
,
Psychotherapist
&
Panelist with BipolarIndia
spoke on~
'Coping Tips for Caregivers'
Hvovi touched on various facets such as watching out for change in moods and dealing with crisis situations such as suicidal behaviour.
'Bipolar Disorder is associated with significant caregiver burden~ financially, in family life as well as physical and mental health.'
If care givers receive better psycho-education, it can improve outcomes among those affected with bipolar disorder. She spoke about the need for more research in this sphere. The Caregivers' Manual brought out by Minds Foundation and BipolarIndia was also mentioned. The impact of legislation, i.e., The Mental Health Care Act 2017 was also discussed along with the voluntary and involuntary hospitalisation and the need to have Advance Directives in place.
Coping Tips for Caregivers of persons living with Bipolar Disorder from Vijay Nallawala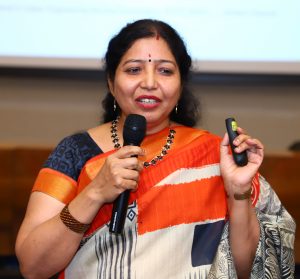 Tripti Mishra, an Educator & Placement Advisor, shared her lived experience with Bipolar Disorder and spoke on 'Holding A Job With Bipolar Disorder'
She drew from her own journey of her job as Educator and simultaneously pursuing higher learning. Incidentally, she has just completed her PhD!
'My success was in falling again and again and again yet getting up.'
Her talk was peppered with witticisms and her sunny disposition was contagious! She has walked the talk and strongly feels that Bipolar Disorder does not mean an end to one's dreams.
'I consider Bipolar Disorder a blessing: because of it such lovely people came into my life'
Bipolar Disorder and holding a Job from Vijay Nallawala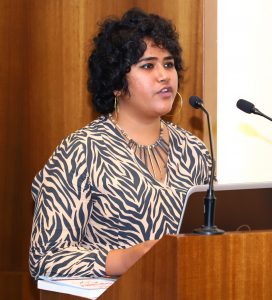 Mamta Prasad is a hugely talented Painter, Writer, Poet and Author of the Book,
'Running in Circles'
She has battled Bipolar Disorder and addiction successfully. She spoke on 'Healing Through Art'
She has got immersed into her world of colours, paint brushes, words and profound imagination which help her heal.
The poem that she recited in Hindi had us all amazed at the depth of her thinking. We also got a glimpse of her incredible talent through her artworks which were on display at the venue.

'Living Successfully With Bipolar Disorder'
was the talk by Dr. Milan Balakrishnan, Consulting Psychiatrist at Masina Hospital &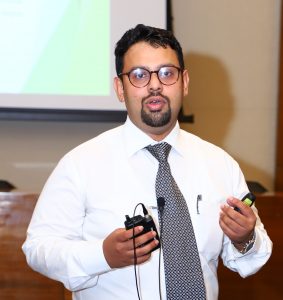 Bombay Hospital and Panelist with BipolarIndia.
His lucid explanation of various moods of Bipolar Disorder such as Depression, Hypomania and Mania, the in-between moods and methods of coping made the topic accessible even to the layperson with little knowledge of the condition.
'Bipolar Disorder usually manifests between the ages of 15 to 25 and typically the diagnosis happens only after a delay of 10 years.'
He emphasised on the need for medication because that was the approach backed by evidence and shared the various types of medication used to treat BD. While the side effects of medication become manageable after a while, regular medication ensures that moods remain closest to the desired baseline mood.
'It is unfortunate that although ECT's are so effective in some cases, due to the stigmatisation of ECTs, there are a lot of misconceptions around this mode of treatment in people's minds.'
He also advocated a holistic approach with adequate sleep, exercise and relaxation.
Living successfully with bipolar disorder from Vijay Nallawala
We wound up with a Q & A Session to our Panel of experts. The Conference which was scheduled to end at 6.30 pm, finally ended at 9 pm!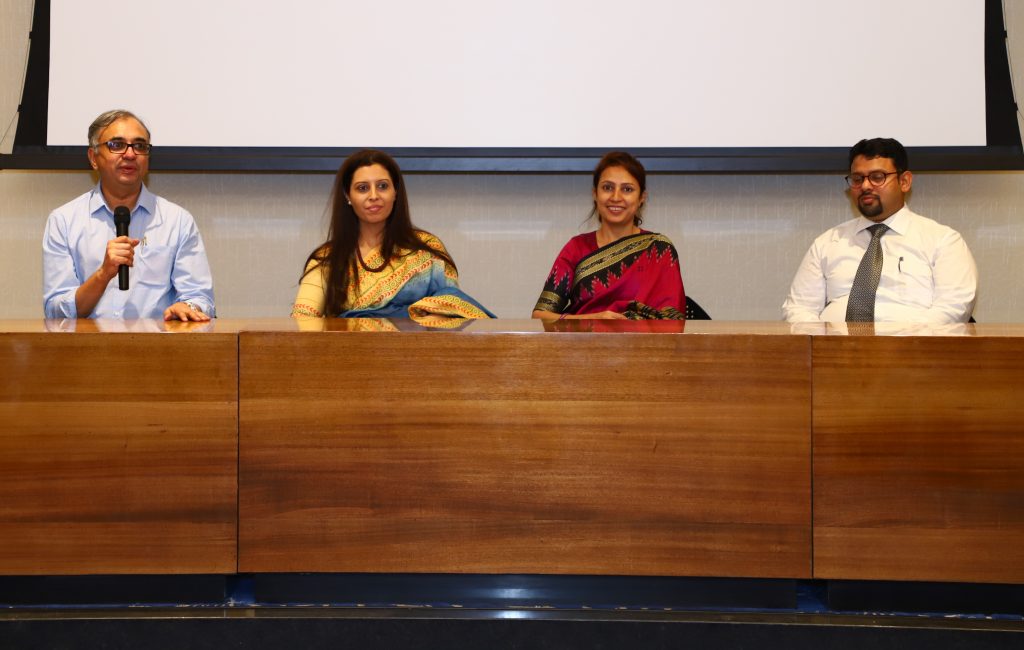 We must thank our Panelists for their unstinted support to our community, the expert speakers who devoted the day to impart learning and our participants (more than a hundred in number) who made it such a vibrant day!
And gratitude to the Psychologists from among the participants who have vowed support to our community.
Credits:
Digital Media Partner~ Patients Engage
Still Photography~ Dhruvin Dodiya
Video Shoot~ A V Power
And here are some visual glimpses of the memorable day that will give you a ringside view>
Glimpses of World Bipolar Day Conference 2019, Mumbai from Vijay Nallawala