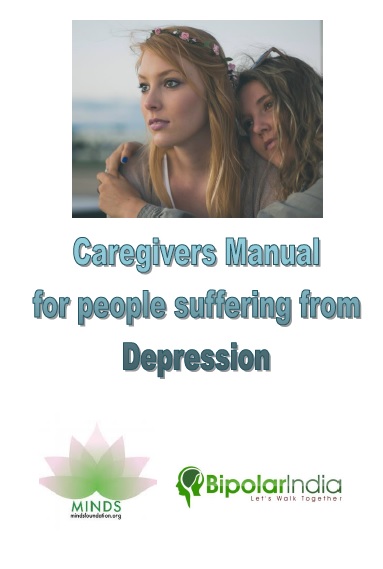 Here's our all new Caregivers Manual for People suffering from Depression.
(You can Click on above image or link at end of article to retrieve the manual)
Created by Pragya Lodha, Clinical Psychologist and Mumbai Centre Head, The MINDS Foundation along with her team of co-contributors, it is a handy reference booklet for caregivers.
We are grateful to the The MINDS Foundation for working on and coming up with this handy resource at our behest! This will go a long way in addressing the needs of our Peer community.
We suggest you download it for future reference or maybe even get a printout of it.
Caregivers Manual for Depression