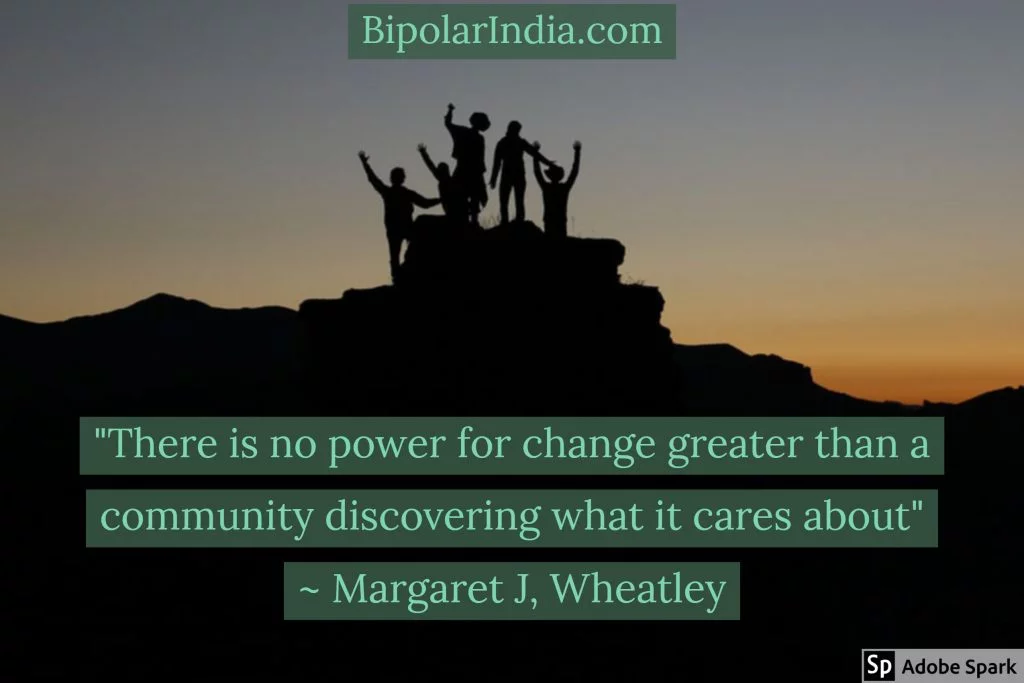 There is a story behind the story of this organisation..
Vijay Nallawala had successfully built an audio-visual and multimedia projection equipment rentals firm over a period of fourteen years. When it seemed everything was picture perfect and that nothing could go wrong, it did. His behaviour had been decidedly out of the normal for over a year and this alerted his sister about something being seriously amiss. Agitated, restless, euphoric, irritable and depressed in a topsy-turvy churn of moods, it was a clear warning to his sister that he needed professional help.
When she did manage to take him along to a Psychologist and then to a Psychiatrist, the diagnosis was Manic Depressive Illness as Bipolar Disorder was then known. His full blown mania led to hopitalisation for a week in Mumbai. The initial period was one of great torment and despair. Back then in 2003, there was scant awareness around mental health in India. The isolation he felt at that time was stifling.
Realising that medicines by themselves were only a small, although key part of recovery, he took to a holistic approach. Yoga, exercise, meditation and a balanced diet formed the crux of it. Gradually, he came to terms with the condition and recovered to functionality and stability. Blogging became his window to the world and a Mentor friend, Puneet Bhatnagar, spotted his leadership and communicative skills. Puneet first came up with the idea of a web based community for Bipolar Disorder and even coined its name, BipolarIndia. In May 2013, BipolarIndia.com was launched as a platform for people living with Bipolar Disorder and Depression.
What began as a website has now ventured offline as well. Monthly Peer Support Meets first began in 2015 in Mumbai and are now being conducted in Delhi/NCR as well. Pune and Bengaluru are next on the cards. BipolarIndia has also been hosting its National Conferences every year on World Bipolar Day in Mumbai which sees participants from all corners of the country.
Peer communities such as BipolarIndia are successful because they help members open up about their challenges in an empathetic environment, without the fear of being judged. Sharing of coping tips, gathering more knowledge about the condition, latest research updates and breakthroughs, hearing about the struggles and triumphs of fellow members binds the community together. Most importantly, peer support communities help members to stay focused on the path to recovery.
On its Panel are Consulting Psychiatrist, Dr Milan Balakrishnan, Psychologists Hvovi Bhagwagar and Zeenat Jahan (for details, please refer to the Professional Help page).
Its Founder, Vijay Nallawala has been invited as Speaker at Conferences, Seminars and Events of note, such as the WordCamp Mumbai, World Mental Health Day Workshop at Schizophrenia Awareness Association, Pune, as Guest Speaker at an International Training Program at The Indian Law Society, Pune and at MINDSCOPE, the Mental Health Film Festival 2019, Pune.
BipolarIndia has also built a platform for its community on the Telegram App through which it endeavours to offer its members real time support. To join the ever expanding community, please post your details in comment section or get in touch via Contact Us section.