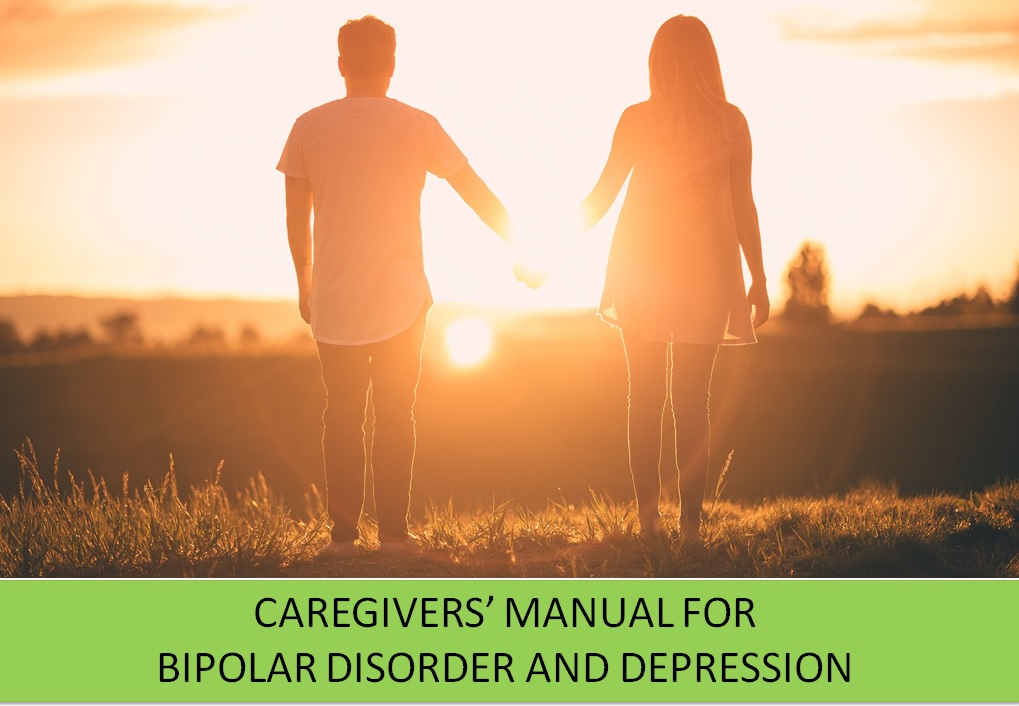 (CLICK ON ABOVE IMAGE TO VIEW MANUAL)
Introduction to A Caregivers' Manual for Bipolar Disorder & Depression Affected

The Minds Foundation, which is doing exemplary work in the area of Mental Health Awareness and intervention, especially in the much neglected rural India has joined hands with BipolarIndia. In collaboration, we intend to come up with Workshops and other initiatives which would help educate people and reduce stigma around Mental Health.
Pragya Lodha, of The Minds Foundation and I were discussing the core initiatives that we could collaborate on. Since BipolarIndia organises Peer Support Meets for Bipolar Disorder/ Depression affected and their caregivers, I have become aware of the pain points which need to be addressed urgently.
One such issue is the sheer helplessness expressed by caregivers. Caregivers could be parents, siblings or spouses or even the children of those affected. Awareness about the illnesses, treatment options and other holistic approaches is scant. So is guidance in the crucial area of caring for those who are not compliant. We felt that a Handbook that builds awareness about the conditions, educates them about warning signs to watch out for and prepares them how to cope, could be of great practical value.
I, on behalf of our ever growing community at BipolarIndia, thank Pragya, her core team at The Minds Foundation and the Mental Health Professionals who have lent their expertise, for pouring in so much effort to come up with this Manual.

Link:
Caregivers Manual for Bipolar Disorder and Depression