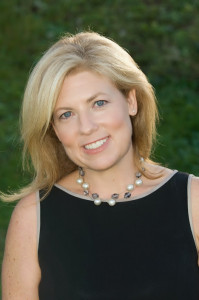 "As you grow older it is harder to have heroes, but is sort of necessary"
-Ernest Hemingway
When Jennifer Sertl began coaching me over skype some eighteen months ago, I wasn't aware of her personal background or why she was so committed to my cause of spreading mental health awareness in India and trying to 'help people help themselves.' Here we are talking about a section of society which desperately needs help and we are talking about massive numbers~ approx. thirteen million bipolar disorder affected and probably 5 times that number affected by clinical depression in India.
This community website was just finding its feet and I hadn't even begun writing my Book. What a crucial time for her to step in that was! She then shared her post on this site which had first appeared on the prestigious Huffington Post,
"Integrating Art and Science~ Lessons From My Childhood"
This moving account was the first glimpse of a woman of incredible resilience, resourcefulness and intellect. Her sterling quality is she that has not allowed her extremely challenging childhood to dull her light~ in fact, I would say that she has skillfully used it to evolve and now her light shines brighter by the day! As a leader (and I sense she is a born leader), she has this special ability of sharing her light with others. Have rarely come across a human being as caring, genuine and pragmatic as she is.
"I make all my decisions on intuition. I throw a spear into the darkness, that is intuition. Then I must send an army into the darkness to find that spear. That is is intellect."
Ingmar Bergman
Is this what makes Jennifer tick?
Let's come back to our journey together. We mutually decided that the Book would be a vehicle for me to express my voice, share my story, so that it could perhaps help others have the courage to share their stories and lighten their burdens. Our live video sessions once each month have provided me with the roadmap for the Book. I owe her a lot for allowing my dream to come true, for this book means the world to me!
With clarity gifted by her, my focus got sharper and the canvas of my vision board expanded.
A bonus (and what a precious one at that) is that she has graciously lent her voice, which is heard in many parts of the world, to 'our' book by writing its Foreword, which made it to the Huffington Post~ (read in full here)
"A Mirror And A Voice"
This Foreword is what great writing is all about~ Soulful, insightful and straight from the heart. The brilliant piece which lights up my book, was the pacemaker and it was a tough ask living up to the standard set by her!
What a delight and privilege it was to have her address us at the Book Launch on Sept 5 via Skype! The foreword for the book and then as if in a flash, her opening talk of the evening.. what a transition! There are very, very few people whom I have regarded as true heroes in my life, Soul Sis, Jennifer, you certainly are a Hero.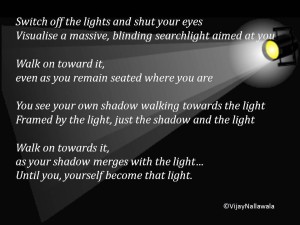 And what does the brilliant expanded canvas have in store? BipolarIndia's  offline meetings will now begin at a frequency of once a month to offer Peer support. We have made inroads with mass-media in India for the very first time. Speaking engagements to newer audiences in order to spread the message are also on the anvil. It is gratifying that our message is inspiring people in far corners of the country.
World Mental Health Awareness Day is on Oct 10.
And this time around the canvas gets more vivid, vaster..


Let's Walk Together….into the light!
A tribute to my Hero, who has been such a key contributor to my growth, this community's growth.. (the article below has been previously been published on Linkedin)
"3i's of an Icon"
Jennifer is an internationally respected Author, Keynote Speaker and Founder-President of Agility 3R. Agility 3R is a training and development company dedicated to strengthening strategy and critical thinking skills. Caring very deeply about intersection between human values and technology, she is strategic advisor to Washington D.C.'s think tank Center for Policy and Emerging Technology ( C-PET).