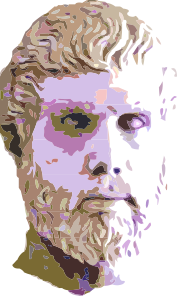 This is the story of a beautiful mind
Across the oceans you will find.
He never shows but his soul is crying
Every moment he is slowly dying
He tries to hide his emotions
Perhaps he is looking for divine solution
The pain of his heart reflects through his eyes
Struggling through life, he keeps on trying
He is the one who wears a smile
And also the one who carries the 'secret' file
The pain of his life he cannot share
Suicide is easy but he cannot dare
The morning pills, the lifelong medication..
His love life has lost all the passion
Enraged, sometimes he shouts
The suppressed angst must come out
The tremors he feels in his hands
Can't hold things, it plays on his mind
Family holds his fragile world together
Like a stone weighing down a feather
Sleepless nights cursing his destiny
Dreaming of a day which feels bright and sunny
The sickening social stigma associated
In the work place too he is discriminated
He struggles, day in, day out
Nowhere to go, just round about
Through highs and lows he goes
Peaks of these phases exponentially grow
No, wait, this is no surrender!
This beautiful mind has bipolar disorder !!
Contributed by our Reader Manoj Sharma
35, who works at Indian Oil Corporation
Edited/partly rewritten by Vijay Nallawala