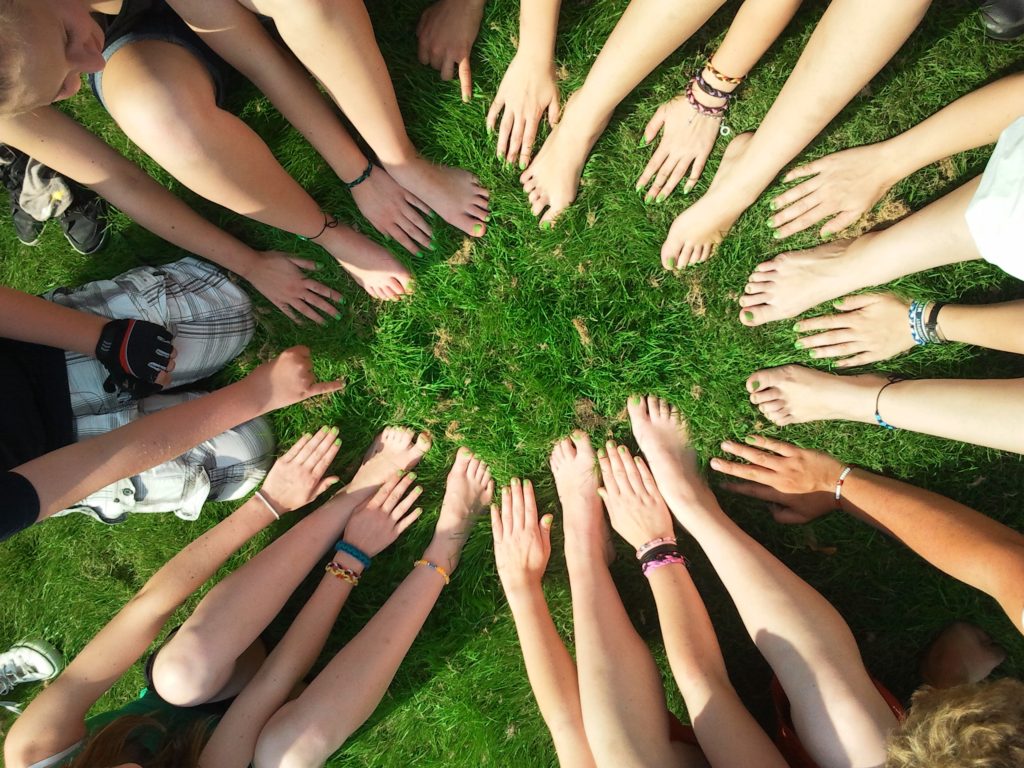 Trust. Isn't it so difficult to trust someone these days? Especially someone you do not know sufficiently well. Now you have to believe this! Strangers open up and reveal deep secrets which they wouldn't share with their best friends or even with their relatives. And where does this happen? At our Peer Support Group Meets for Bipolar afflicted. Trust~ it is implicit trust that a fellow bipolar would understand the need to maintain confidentiality. That they too would have faced  the similar fear of being exposed to a society unwilling to accept them for what they are. Yes, stigma is for real, more so in these parts of the world.
Whatever is shared at our meets is in good faith and remains within the group. That is the ethical code which our members must adhere to. I am also amazed by how those who are themselves struggling with this dreadful condition willingly offer advise, tips and support to the new members. It is heartwarming.
Yesterday's meet was an important milestone. We completed one year! YAY!!!
From a couple of people in attendance, we have come quite a long way! All of our meets happen on Sunday mornings at Andheri, a Western Suburb in Mumbai. Yesterday's meet was attended by nine people and the great part was five of them were first time participants!  Also, people traveled from far flung corners of the suburbs to be with us. Essentially our Group now has fourteen members plus their spouses or siblings, however not all are in Mumbai on a specific date.
So, yesterday's stories and what they bring to light. I shall stick to a select few which are truly representative of the issues we face.
Nisha is a divorcee and has a background in the corporate world.
Right now she is unemployed, or rather the illness has left her at the crossroads. What is disturbing is that she, as well a few other members shared their experiences of poor diagnosis by their respective Psychiatrists. Nisha, for instance, isn't sure whether she is Bipolar or has a borderline stage of the illness. In fact, after the initial years, she has stopped her treatment of her own volition. She had come for the meet with her family. In fact, I sensed resistance by them to accept that a Psychiatrist could help in managing her illness better.
Nisha shared her challenges with us, those of being in a state of confusion, feeling disoriented and highly irritable. This led to her picking up fights with her family members. Despite our coaxing her, she resented seeking treatment. Her being unemployed is also affecting her.
"Is it normal to feel so disorientated? I can't even find my way around. My confidence is low."
she asked me.
"Firstly, in its initial stages bipolar disorder can be destructive and do different things to different people. Secondly, you are not even being treated for your condition. So your symptoms can be heightened as compared to one protected by medications." I replied.
Nisha then asked me "Can I remarry and if so, is it necessary to talk about my illness to my partner?"
Me~ "Absolutely yes! Not disclosing is unethical and becomes a cause for friction later on. Suppression of material fact is ground for divorce."
Rose, a new participant concurred with my view. She is a vivacious young lady already burdened with bipolar disorder. On top of it, lack of support from her own parents is making the walk to recovery more lonely and difficult. Her smiling face hid the pain and turmoil she is enduring at such a young age. Her parents feel that she is exaggerating the illness, if not making it up altogether.
She was earlier diagnosed and treated for schizophrenia. Even in her case, the diagnosis was way off the mark. She stopped treatment and although she now knows she is a bipolar, she is not getting treated for it.  She too is struggling with mood fluctuations. I found her to be very knowledgeable about BD and associated illnesses. She is spiritual too and reads a lot. The positive thing is she has been convinced by us to meet a Psychiatrist at the earliest.
I think metaphors are very powerful and I used one to emphasise upon the need for treatment.
The body and mind are like a Mercedes car, gifted to us by God. We can either choose to make things easier for ourselves by driving on a proper road or by meandering off it get stuck in a mucky field and possibly get sucked into quicksand.
I recommended a few books to the group.
FEELING GOOD by Dr David Burns and Many Masters, Many Lives by Dr Brian Weiss.
The first one is a must have self help kit for managing depression. The other solves many of the mysteries of life and for me, it answered the question, 'Why me?".
Key Observations~

~ Diagnosis remains a glaring problem even where patients have sought opinions of Psychiatrists. This is a common refrain. It is distressing that if this is the condition in a city like Mumbai, what happens in the fringes of the nation? Accurate diagnosis is fundamental to proper treatment and the illness being nipped in the bud.
~ Job prospects. Low confidence, doubts about one's abilities keep many away from the job market. If employed, holding on to a job is difficult.
~ Marriage. The trickiest of relationship challenges especially for someone wishing to settle down. To reveal or not to reveal. Will the marriage work? What I do know is there are so many successfully married bipolar patients. Our own group has some shining examples. My own marriage survived a rough beginning and we are now a much in love twosome!
~ Medication (and its side effects): to me this is a non-issue in the first place. Whether one should be on meds is hardly an option, it is an absolute must! A question of whether we allow our moods to ride roughshod all over us or we swallow a few pills daily to retain 'normality'. The side effects: one needs getting used to but are the lesser poison than suffering without meds.
~ Can Bipolar be completely cured and meds be stopped?
I have heard of cases of a few persons who been healed completely but I have to yet meet such a person. I used to unduly burden my mind with these questions in the first few years. My focus has now shifted to living life fully and doing whatever is needed to stay on track. Treatment is part of my life now.
~ Support from Family
Whether your parents, siblings or spouse, it is so important that they firstly understand your illness and support you wholeheartedly in your energy sapping fight. The stories people share are of diametrically opposite situations. Where parents or spouse are either highly supportive or on the other hand totally unsupportive. Counseling for the family is so important to sensitise them about the fallout of BD.
(All names changed to maintain privacy)
All in all, a meet that gives me a lot of satisfaction and energises me for the days ahead..