Modern people spend around a half of life at work, and we face challenges daily that can lead to work depression. Although your failures can be minor, you need to cope with depression once it appears. Believe it or not, you can lift the spirits at work with ease, just use your natural biorhythms.
If you have ever been depressed, you might have surfed the Internet in order to find solution-focused articles on overcoming depression. And more often than not, such articles is nothing but motivational stories to boost your inspiration. There is just no actionable tips for people who really need it.
Let's dig deeper.
What is depression? It's a mental illness that impacts your well-being as you feel sad and have no motivation to work hard.
Obviously, people need to take the bull by the horns and stop being depressed.
Look:
To overcome work depression with ease, you need to do it naturally and try to prevent this disorder from the start, so you need to know easy ways how to do it.
It's scientifically proven that:
depression dates back to the Ancient times
both humans and animals can be depressed
there are the same chemical mechanisms for overcoming depression, too
The secret is that animals use easy tricks to fight the depression, and if you want to overcome this disorder faster, you'd better learn from them, and here is how to fight depression the chemical way:
Adapt Your Biorhythms to Daylight
Most animals adapt their biorhythms to daylight, and they stay active during the day. It helps to stay energetic, so you'd better make the most out of the daylight, and here is how it works:
Light produces melatonin which increases gonadoliberin and, therefore, it stops depression.
Top 3 tips how to enhance daylight:
use light curtains instead of dark ones
hang mirrors in front of the source of the daylight
use mirror letters to create inspirational quotes
Proper lighting increases your working performance, so you start working better without making much effort.
Look After Yourself
 Have you ever noticed how many times a day your cat licks its fur?
It's not just a question of hygiene, it's also about grooming. Looking after themselves increases the level of endorphins and, therefore, protects from stress and depression.
How can humans increase endorphins?
Wash up
Comb hair
Massage treatment
Hug
Smile
No matter where you work from, you can implement some changes that would work well for you. For example, form a habit of washing hands every time you take a pause or attenuate skin dryness with using hand cream.
Do Your Workout Routine
 All people know about the importance of sports for our health. However, just a few of us realize that having your workout routine can help to overcome depression. Even if you're pressed for time or money, there are ways how to do sports at an office or home.
If you're hesitating what sports to choose, decide on what interests you more. Choosing from yoga classes, gym, and video lessons might be a hard thing to do, but it's you who should decide what sports suit your needs better.
Three main ideas to keep in mind:
do short workout sessions
train intense
make a new program daily
 So instead of complaining about your health, go in for sports! It's the way to not only improve health but overcome depression as well.
 Top 5 Don'ts:
Don't forget to set up proper artificial lighting as most people need to work in the evening.
Don't rely on recommendations only. Set up lighting that is suitable for you only.
Don't buy expensive massage chair as it needs much place.
Don't spend much on creating a gym at home. Instead, use barbell and dumbbells as they don't need much room and money.
Don't forget your doctor and trainer before doing intense workouts.
The Bottom Line
 Reading motivational articles doesn't work. To overcome the work depression with ease, you need to make efforts. Once you start using the above-mentioned tips, you'll start living a better life as coping with depression is the first step toward your happy well-being.
 If you want to learn more about fighting the work depression, pay much attention to this interactive infographic below:



N.B.~
This Article has been published here on request by Emily Johnson and with her explicit permission. Much Gratitude, Emily, for this helpful contribution and more so for the excellent infographic!!
About the Author~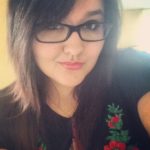 Emily Johnson is a pro blogger and contributor to many websites about writing tips, career advice and productivity. She shares her writing experience with others, and you can always find more works of hers on:
Twitter ( @emilyjohnson322 )