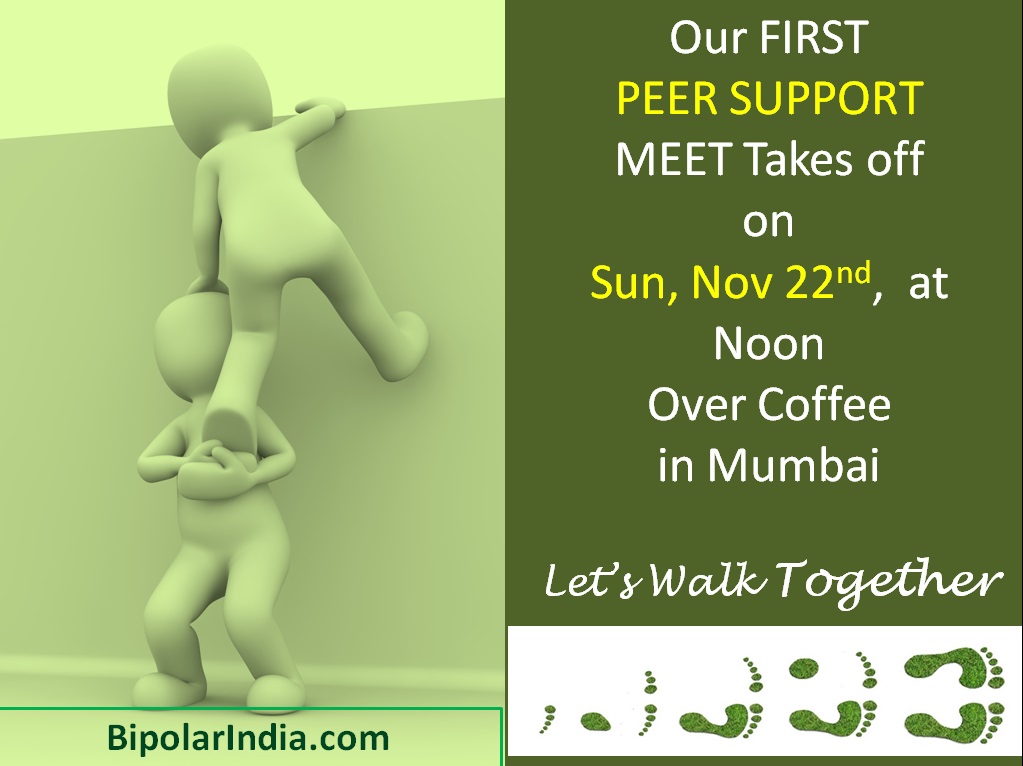 This Online Community, launched on May 23, 2013, is unique in the sense that it is the very first such website for Bipolars and Depression afflicted in India. The response, feedback and interaction has been gratifying~ over One Million visits and we are not done yet!!
In fact , the recent, bold interaction on our comments section is an indicator that Indians are gradually willing to overlook stigma and step into the open.
While the key benefit of Online is a massive, global reach, Offline Peer Support Groups as a parallel activity is what really encourages others to open up. These Groups are hugely popular in developed nations. Since long we have been planning to host such a Meet but lack of participation was a barrier.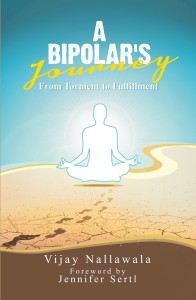 Two brave souls are finally joining me at the very First Offline Meet tomorrow (Sunday, Nov 22nd, 2015) in Mumbai. A beginning means everything! We encourage you to join us…sharing experiences and knowledge helps all of us grow. These will be held at a monthly frequency and your confidentiality will be protected. You don't have to be an afflicted yourself~ even if you are related to or are friends with a Bipolar, you could either suggest this site and meet to them, or better still~ escort them to the meet!
Comment here if interested, or mail us.
As a welcome Gift for your participation, a signed copy of my Book awaits you. Coffee/Tea is on us too! So let's set this rolling.
                                                             Let's Walk Together!