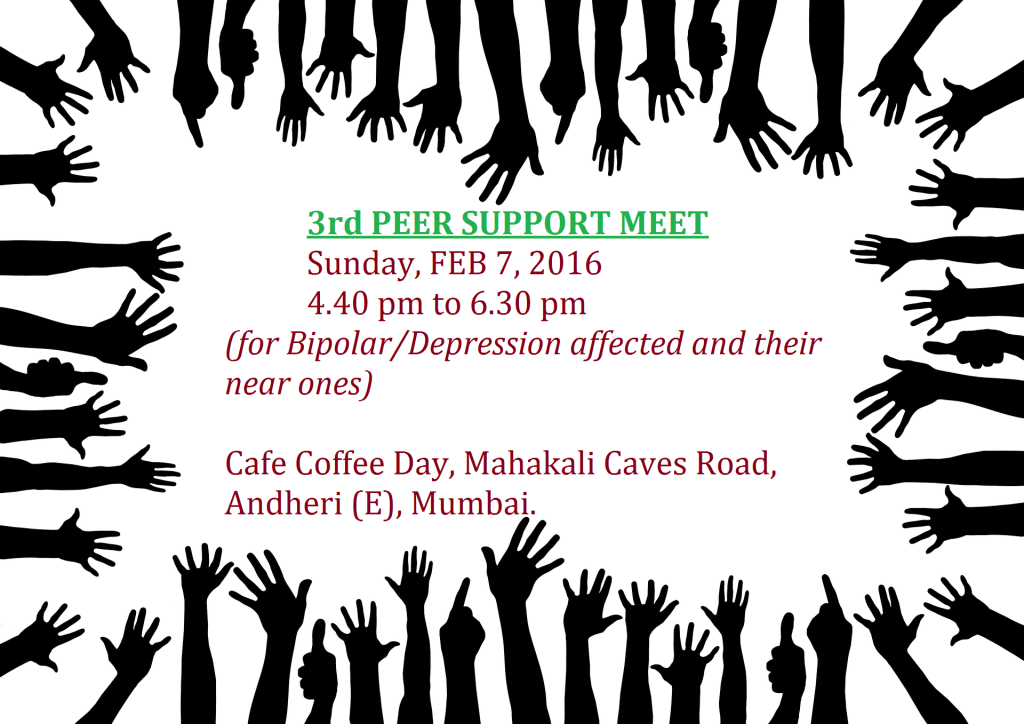 The biggest burden of Mental Illness is Stigma and isolation.
The consequence is loss of self esteem and trust in one's abilities to the extent that one withdraws from society. The family also suffers in silence.
Human beings are not designed to keep secrets.
Unburdening themselves with a core group they can trust builds confidence. The sense of guilt also reduces gradually with the realisation, "I am not alone",  and "this is not my fault".
So how can Peer Support help? 
Interacting with members of the community who have walked your path gives you an opportunity to open up~ with the assurance of confidentiality. Sharing one's problems and seeking solutions in a community environment helps reduce the sense of suffocation.
In the US, Canada and UK for instance, these kind of Groups have make their presence felt and have helped in the recovery process. A key benefit is also encouraging one another to adhere to therapy and in cases like substance abuse, to continue abstaining.
It also facilitates increasing awareness, dispelling myths and updating knowledge.
Family members attending get an opportunity to learn how to help their loved ones cope with their challenges.
We, at Bipolar India have a long way to go on this path. However, we have firm belief in the promise it holds in a nation like India where Mental Health support is scarce and stigma, stifling.
Let's Walk Together, for the vision is to make this a national movement.
Let's Walk Together…the challenge is daunting but the possibilities give rise to much hope.
So, let's meet tomorrow!
Directions to the Venue: